Paperquarium
A downloadable prototype for Windows
Paperquarium is the result of magic and the desire of your doodly fishes becoming alive. It gives you the chance to take care of your own virtual, doodly fish pets, to see them grow and interact on real timescale!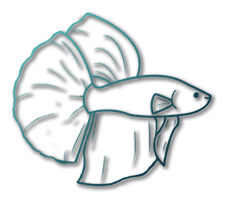 This prototype version contains up to 9 different kind of fishes, most of them based on their real version, but hand drawn in your new notebook aquarium! All the fishes mimic the lifecycle of non-drawing fishes by growing up, mating and interacting with other doodly fishes!
This time, you start with 4 different pen colors for your fishes, which will allow you to breed in a hunt for the colors you'd like the most for every one of your inky friends!
Psssst... I heard that sometimes a doodly mom get give birth albino fishes. It'd be really cool to add white to your color aquarium color palette, right?
Paperaquarium also makes a perfect companion to help you relax or even concentrate while working or studying so you can stay in the zone!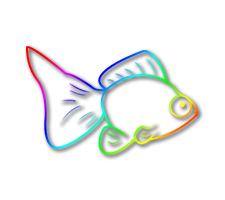 - Features:
Ingame time based on real time: Fish tank fishes are animals that grow fast, but you'll need some patience since these doodly pets will take almost as much time as their real counterpart to grow! Also watch out for the day/night version of your aquarium!
Fish will continue to live, grow and evolve even if you're not present (Or your game is closed). Thats really cool, but don't forget to check on them from time to time, we don't want them to starve, right?
Color breeding: Starting with your little color pen palette, breed your fishes in search for your favorite colors! Who said goldfishes can't be pink!?
Hand drawn notebook-asthetic, just like when you used to doodle some fishes on your math notebook and wished they could move (But now they can!)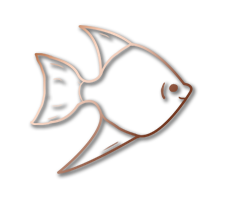 - How to play:
Playing Paperquarium is pretty simple. Once you open the game you'll arrive on your notebook aquarium, where you'll fishes will live. You can drop some food for them by clicking anywhere in the aquarium.
By clicking on a fish, you'll show their info post-it, where you can check some more info about them and their status. Use the edit button on the top left corner of the post-it to give your fish a cool name!
You can use the menu button on the bottom left of the screen to reveal the fish tank menu containing the following options:

Add new fish: Once you click the add fish button, the fish catalog will apear on the screen. In the catalog you'll be able to select a fish species and their color. Once you're happy with it, just press the "Get this fish" button to add it to your aquarium!
Info button: Will show some info about the game. (This is kinda a placeholder feature for some other planned features)
Quit the game: As its name suggests, this button will exit the game ¯\_(ツ)_/¯ (Don't worry, your fishes won't dissapear!)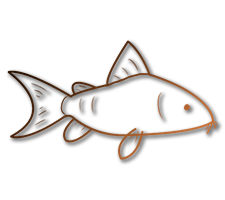 Paperquarium is my entry for Team Dogpit's Virtual Pet Gamejam (2022) and also both my first attempt at taking part on a game jam and my first videogame personal project, after have been learning Unity for over 4 months to the date of the gamejam, so I might keep working on it after the gamejam since I had a lot of plans for it that had to be cut out of the first prototype due to time constrains, and some other cool ideas that I'd love to put in the game in the future.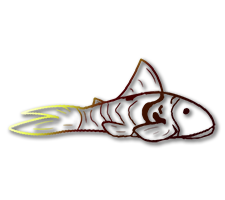 Download
Click download now to get access to the following files:
Paperquarium v0.2.rar
21 MB